Summer Teaching: Discover Technology
I always hope that a pause in the stream of weblog posts will be justified. The last several weeks have been pretty quiet around prefrontal.org, but I do like to think that the time went to a good cause.
For most of July I have been in Lawrence, Kansas as an instructor for the KU Educational Talent Search summer camp 'Discover Technology'. Talent Search is an educational opportunity program whose main goal is to shepherd students from underrepresented backgrounds though high school and encourage them to engage in post-secondary education. The Discover Technology summer camp is just one part of this year-round program.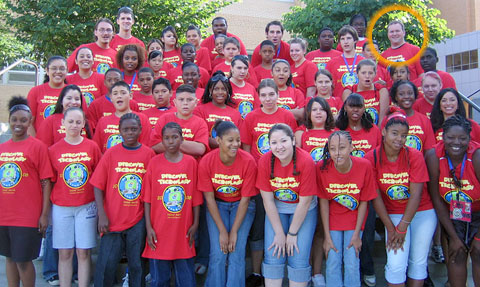 I have been an instructor for Discover Technology for almost 10 years now. What brings me back year after year? Well, they pay me for my time, which is a plus. The biggest motivator though is that the course genuinely impacts the lives of the students. The graduation rate of most Kansas City, Kansas high schools is around 50% – Talent Search gets over 95% of their students through to their graduation. That is huge, and definitely worth a little time and effort on my part.