Congratulations to the Kansas Jayhawks!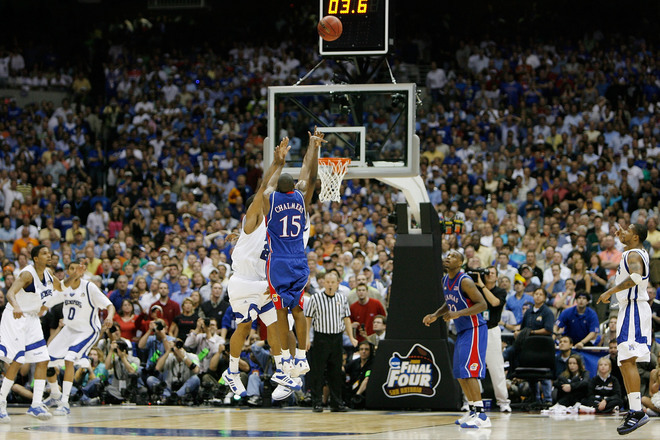 The last time the the Kansas basketball team went to the national championship was in 2003. It was my last year at Kansas and that March it was my one wish that Roy Williams would bring home the title during my senior year. Well, it didn't work out. Not only did we lose the game but we lost our coach as well. That was hard, but five years later Bill Self and the 2008 Kansas basketball team delivered the goods in spades. Congratulations Jayhawks – you played your hearts out.
I mean, come on, that was the most clutch three-point shot I have ever seen in my life.