Riverside Presentation Slides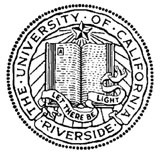 Just wanted to take a second to thank the kind folks in the Psychology Department at UC Riverside for hosting me this afternoon. I gave a neuroimaging stats talk for their cognitive brown bag series, and it was a really great time!
For anyone who is interested a copy of the slides from my presentation can be downloaded at the link below. If you have any questions or comments feel free to email me – I would love to chat more. Take care UCR!
http://prefrontal.org/files/presentations/Bennett-Riverside-2010.pdf